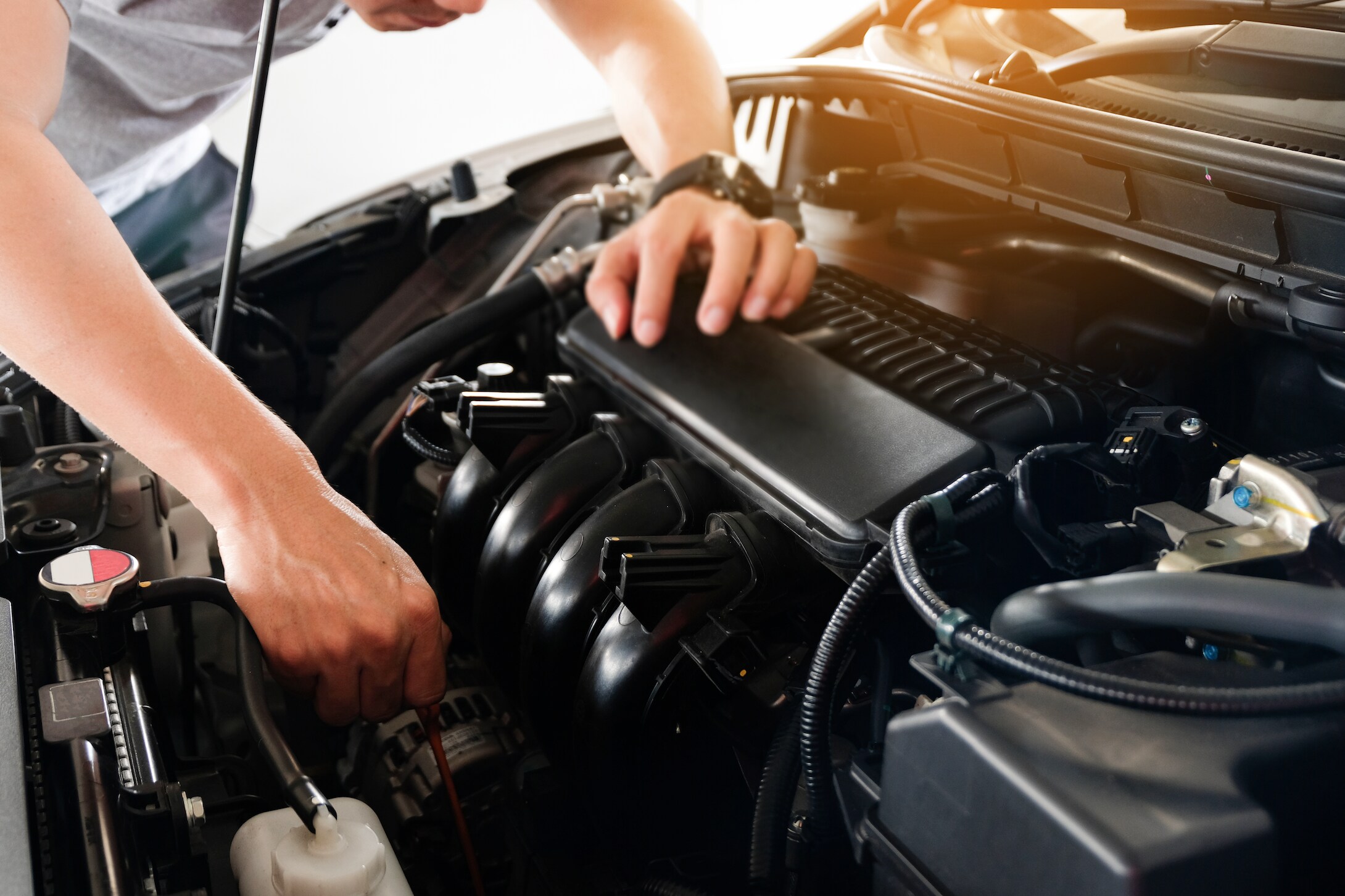 Benefits of servicing your transmission
With a regularly serviced transmission, you will have optimal engine performance. 
When should I get it?
You should seek transmission maintenance every 30,000 miles. It's possible you may not hear noises or pick up on low transmission fluid. So it's essential to get it checked.
 
What is it?
The complete form of service provided is full transmission service.
 
Why is it important?
One needs to get maintenance on their transmission because servicing your transmission ensures increased fuel efficiency and overall performance. A lot of internal heat through friction is created with an automatic transmission. The friction of the fluid churns inside the torque converter, and thus friction is created when the clutch plates engage. Standard friction is created by gears and bearings carrying their loads. It's important to check the transmission fluid level between service intervals regularly. Running on low on transmission fluid can result in the transmission to shift improperly. It also can harm the internal parts of your transmission, which will not be properly lubricated. 
How do you know if you need it?
Several factors will let you know if you need transmission maintenance. You will have difficulty shifting gears and issues with your car increasing in speed. One of the most apparent signs has to do with your vehicle overheating. You should never ignore an overheating engine. When driving with high engine temps, you are adding additional heat and stress to your transmission via your engine. This excessive heat and friction is dangerous for your engine/ transmission and is the main reason for most engine and transmission failures.
 
How long will it last?
Your transmission, fresh off of maintenance, should last up to 30,000 miles before requiring further maintenance.
Why do this with us?
At Westbury Jeep Chrysler Dodge, we will perform top shelf, quality work that will ensure you get a more significant life span on your transmission and a better moving and operating vehicle. Bring your car in if you need transmission service or repair on Long Island.