Jericho Area Auto Financing, Car Loans & Chrysler, Dodge, Jeep and RAM Leases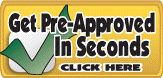 Auto Finance Options Available to Westbury Drivers
If you're a driver in the Westbury or Long Island area in search of a new Jeep Wrangler or a new Ram 1500, our dealership is ready to help. We stock a diverse lineup of makes and models so you can find exactly what you're looking for. But if you are a driver looking to make an automotive purchase, financing is something that you may be thinking about. Our team is also able to help with that.
At our finance center we have the ability to work with a variety of credit backgrounds to secure you the financing that you need. Whether you're looking to buy or lease, we can help you navigate the complex world of auto finance. Which is why many drivers opt to count on us when it comes time to start the shopping process.
The last thing we want is for Huntington drivers to have to settle when they're looking for a new Jeep Renegade or new Jeep Grand Cherokee model. Because we offer financing at our dealership and are willing to work hard to get you approved, you won't have to worry about that.
Benefits of Buying
For some buyers, purchasing a vehicle outright makes sense. When you purchase your vehicle, you'll have the pleasure of knowing that one day you'll have full ownership. Additionally, you won't be locked into certain terms that may come with a lease. You may also experience a lower cost of insurance, and you can also benefit from shopping our used inventory. Better yet, you can either pay cash or take out an auto loan.
Quick Facts of Buying
Future Ownership
Lower Cost of Insurance
No Limit on Miles
Benefits of Leasing
With lower initial costs, oftentimes drivers prefer to lease. Especially when it comes to our new Chrysler, Dodge, Jeep and Ram inventory. A lease is essentially like renting a vehicle for an extended period of time. And that means that you only have to pay for the depreciation cost of the model. If you're the owner of a local business, leasing may even help you with some tax advantages. Another major benefit is the ability to upgrade your ride more frequently. Because your lease is for a set amount of time, if you're someone who enjoys the latest and greatest in the automotive world, it's likely that leasing is for you.
Quick Facts of Leasing
Lower Initial Cost
Upgrade Your Ride More Often
Tax Incentives
Get the Automotive Financing You Need
When you use our finance center, you'll be getting the help of a team who are expert in all things automotive financing. We're ready to work with you in order to secure the right plan for your lifestyle needs. If you're in the Levittown area in search of a nicer, newer ride, you'll want to visit our finance center where you'll find a team ready to make it happen. With our years of finance experience, we can likely secure the terms and rates on your lease or loan to make your purchase possible.
If you're ready to improve your ride, visit our dealership today. But before you do, apply for financing online. That way, you can shop with confidence knowing that you're approved for the financing that you need. At our dealership, we take pride in everything that we do. And that includes our finance center. Visit today, and see why so many Westbury area drivers opt to make us their friend in the automotive industry.