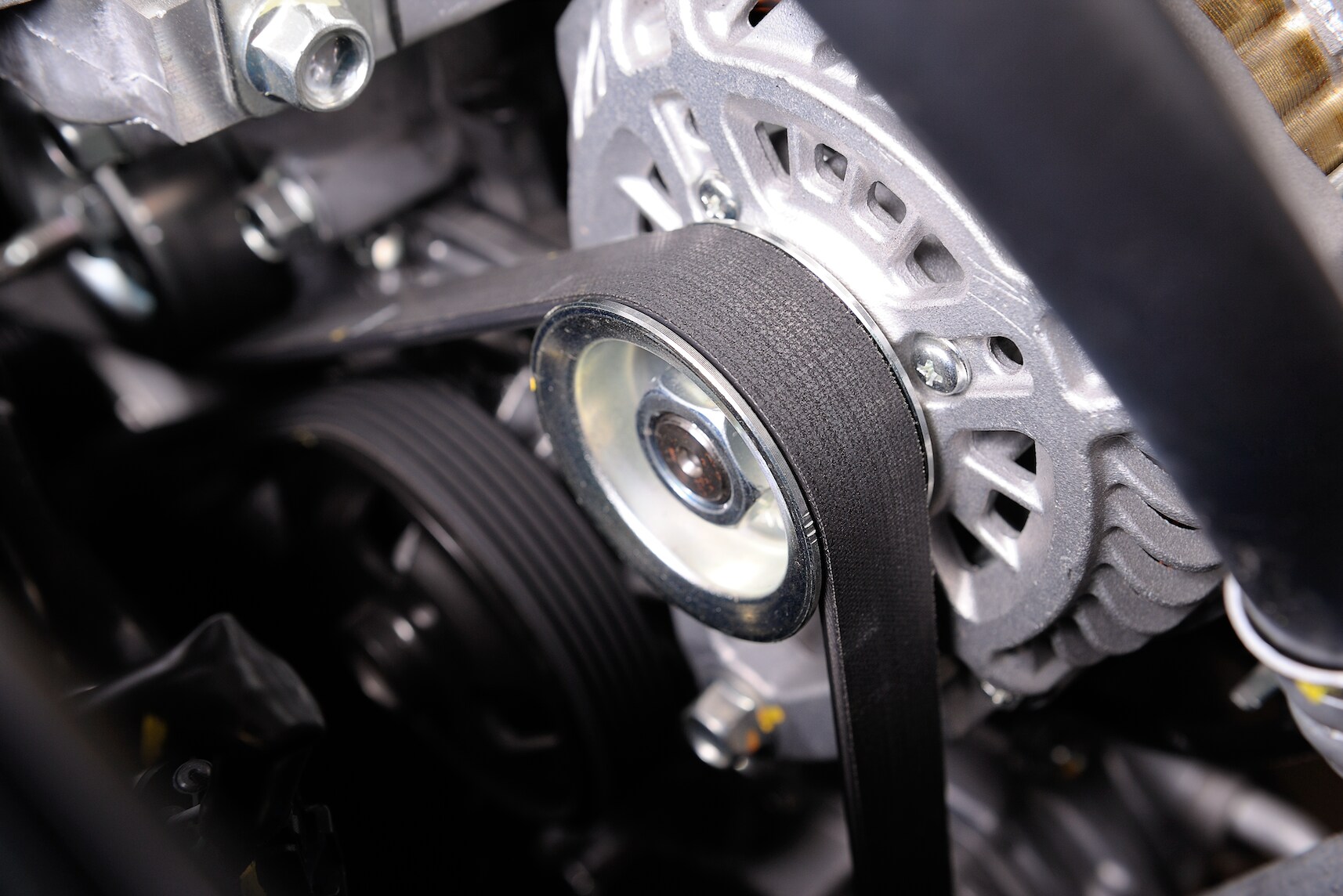 Benefits of replacing your timing belt
There are massive benefits to a vehicle's timing belt. A good timing belt will improve power transmission efficiency and reduce engine noise. Additionally, your timing belt keeps your engine running. If you are to service your timing belt, here are some of the benefits you may see:
Improved horsepower and acceleration.

Increased gas mileage. 

Prevent unexpected and more costly auto repairs.
When should I get it?
It is crucial to have the timing belt replaced regularly. You should check your timing belt every 100,000 miles or every six years.
 
What is it?
The timing belt is a mechanism that controls the camshafts within your engine. It opens and closes the valves at the perfect time to operate smoothly. Furthermore, it is a rubber belt that synchronizes the actions of the camshaft and crankshaft to keep your valves safely moving and your engine running. In older vehicles, the timing belt may be a chain. 
 
Why is it important?
It's essential to have a good timing belt because, over time, the belt will stretch resulting in a less efficient engine. If your timing belt breaks, it can result in damage to your internal engine.
 
How do you know if you need it?
You may not know if your timing belt is becoming worn. Often, it just breaks. So you should regularly be checking your belt every time you get maintenance. 
 
How long will it last?
An effective timing belt will last up to 100,000 miles. 
How often should I get it?
Most manufacturers recommend that your vehicle's timing belt be replaced every 100,000 miles.
 
Why do this with us?
At Westbury Jeep Chrysler Dodge We've got you covered. We ensure a seamless process. We have a myriad of factory parts alongside factory-trained technicians.