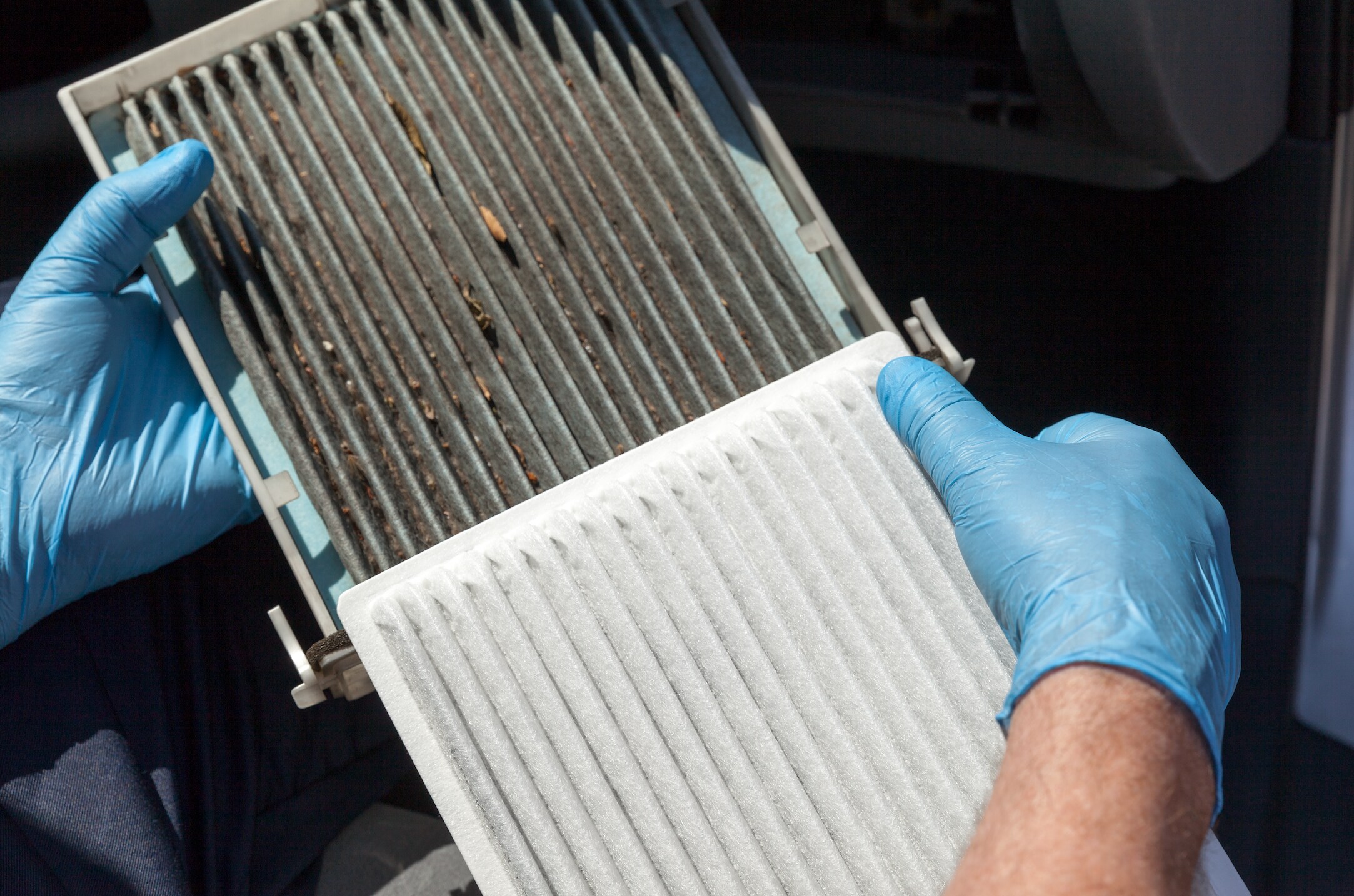 Benefits of replacing your cabin air filter
Over time, your car's engine air filter will collect dirt, debris, and even bugs, so you'll have to replace it for your vehicle to keep running well. A clean air filter will benefit your car's fuel efficiency. And in some situations, it can help a vehicle's fuel efficiency by as much as 14 percent. An effective cabin air filter keeps dust, dirt, pollen, bacteria, and exhaust gasses from entering your car's HVAC system. 
When should I get it?
You should check on your cabin air filter once a year. 
What is it?
The air that comes into the interior through the heating, ventilation, and AC is cleaned via the cabin air filter. Your engine air filter keeps our dirt and debris from your engine's intake. 
Why is it important?
There are several important factors with an effective cabin air filter. Besides pollutants and debris, cabin air filters also help drastically reduce the number of allergens that can get into your vehicle. The less often you change your filters, the more pollen can potentially build up, which will only cause more of it to get into your car. Allergens building up in your cabin air filter is more common in states with massive pollen seasons, particularly areas with many oak trees. It is critical to change your air filter in your car so you won't have to deal with any allergens getting into your vehicle.
How do you know if you need it?
If your car exhibits weak airflow from the vents, it may be time to check on your air filter.
How long will it last?
An effective cabin air filter should last upwards of a year.
How often should I get it?
You should check your cabin air filter once a year to ensure everything is in working order. 
Why do this with us? 
We have the right filter for your car! Our filters leave no gaps to allow pollutants to pass through in your vehicle.