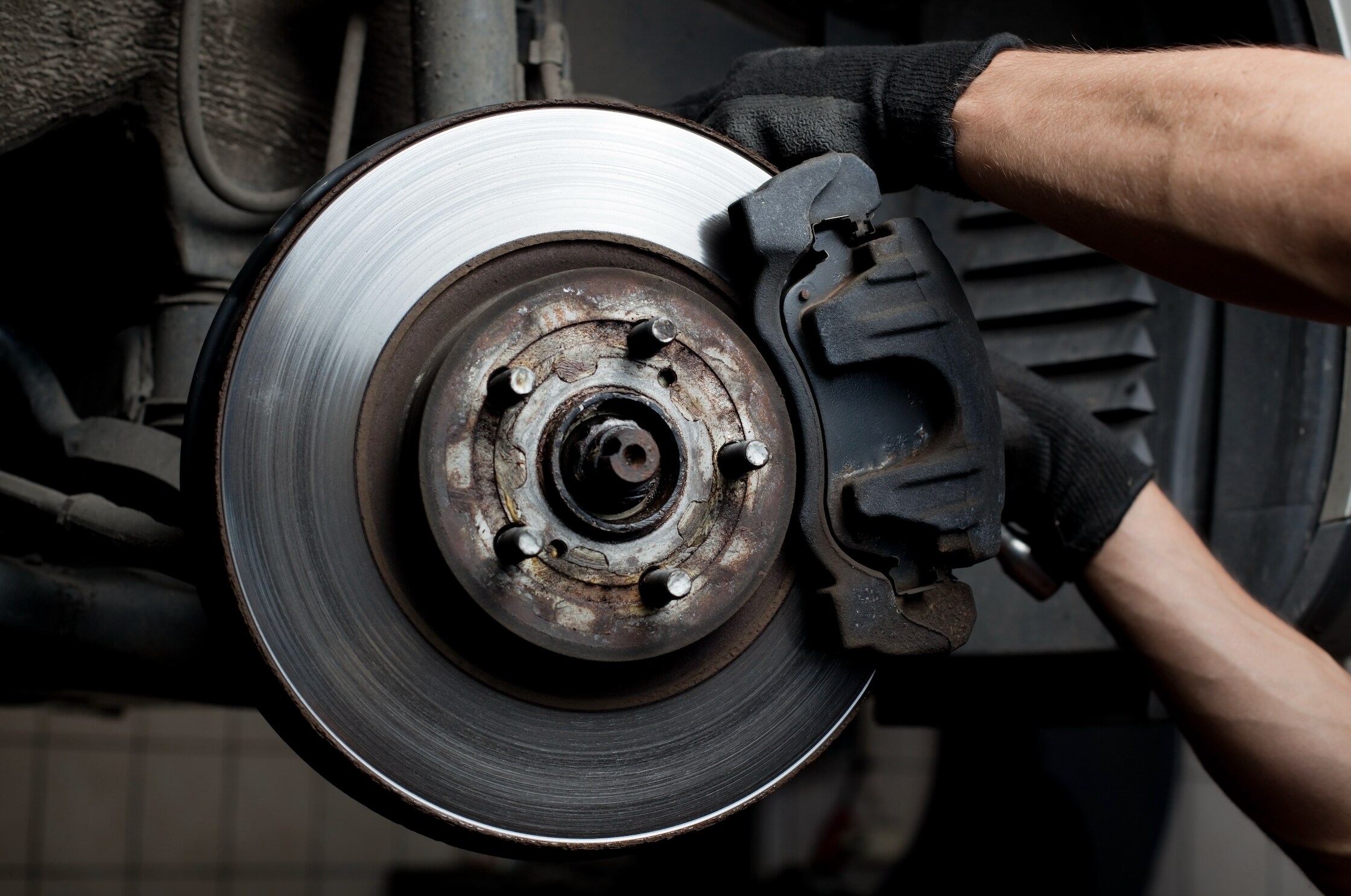 Benefits of repairing your brakes
Your brakes are essential to vehicle performance and safety. You should have functioning brakes that disallow you to drive into other cars and will let you operate your vehicle to its fullest capacity. Properly functioning brake pads allow the car to stop safely and within a safe distance.
When should I get it?
Your brakes are usually recommended for replacement when 3mm of thickness remains on the pad material. New pads come with 10-12mm of pad material. If pads are worn to approximately 25% of their original size, they may wear out completely before your next service visit. If you are using your vehicle in less demanding terrains, brakes have the potential to last longer.
What is it?
A brake repair is the replacement of brake pads and resurfacing or a replacement of your rotors. You will find a bevy of different metals within your breaks. These metals create friction that slows you down and stops your vehicle. During a brake repair, we will check to see if your brake pads or rotators need to be replaced or resurfaced.
Why is it important?
If you do not have working car brakes, you won't have a functioning car. Car brakes are just as important as the car engine. With working brake pads, you are ensuring vehicle safety for yourself and for others. You want to prevent brake failure due to worn-out pads. Replace brake pads before they are worn away.
How do you know if you need it?
You will know if you need brake repairs for several reasons. For example, if the Brake Pedal goes too far down to stop and if you step on the pedal and it feels like it's going too far down before you start to slow, you should get your brakes checked out. Here are some other reasons you may need to get your brakes repaired: Low Brake Fluid Level, Contaminated Brake Fluid, Worn Brake Pads, Weak or Spongy Brakes, and Low Brake Fluid Level. We will tell you as a result of your multipoint inspection at each service interval if your brakes need replacement. 
How long will it last?
How long your brakes will last varies based on driving habits. A brake repair typically lasts 20,000- 40,000 miles but may depend on your driving habits.
How often should I get it?
If your brake pads are visibly wearing down or tearing and if you are potentially hearing a noise or feeling a vibration when you press on the brakes, it is most likely time to bring in your car. 
Why repair your brakes with us? 
Our multi-point inspection offers a comprehensive look at your car to ensure vehicle safety and top-shelf performance. If you need a brake repair or service done on Long Island, simply bring in your vehicle to our Service center. Ask about our Brakes for Life Program! Additionally, Mopar OEM brake pads offer a two-year warranty against defects. Our replacement pad option (Magnetti*) provides a lifetime guarantee on the pads. *Not available for all applications.