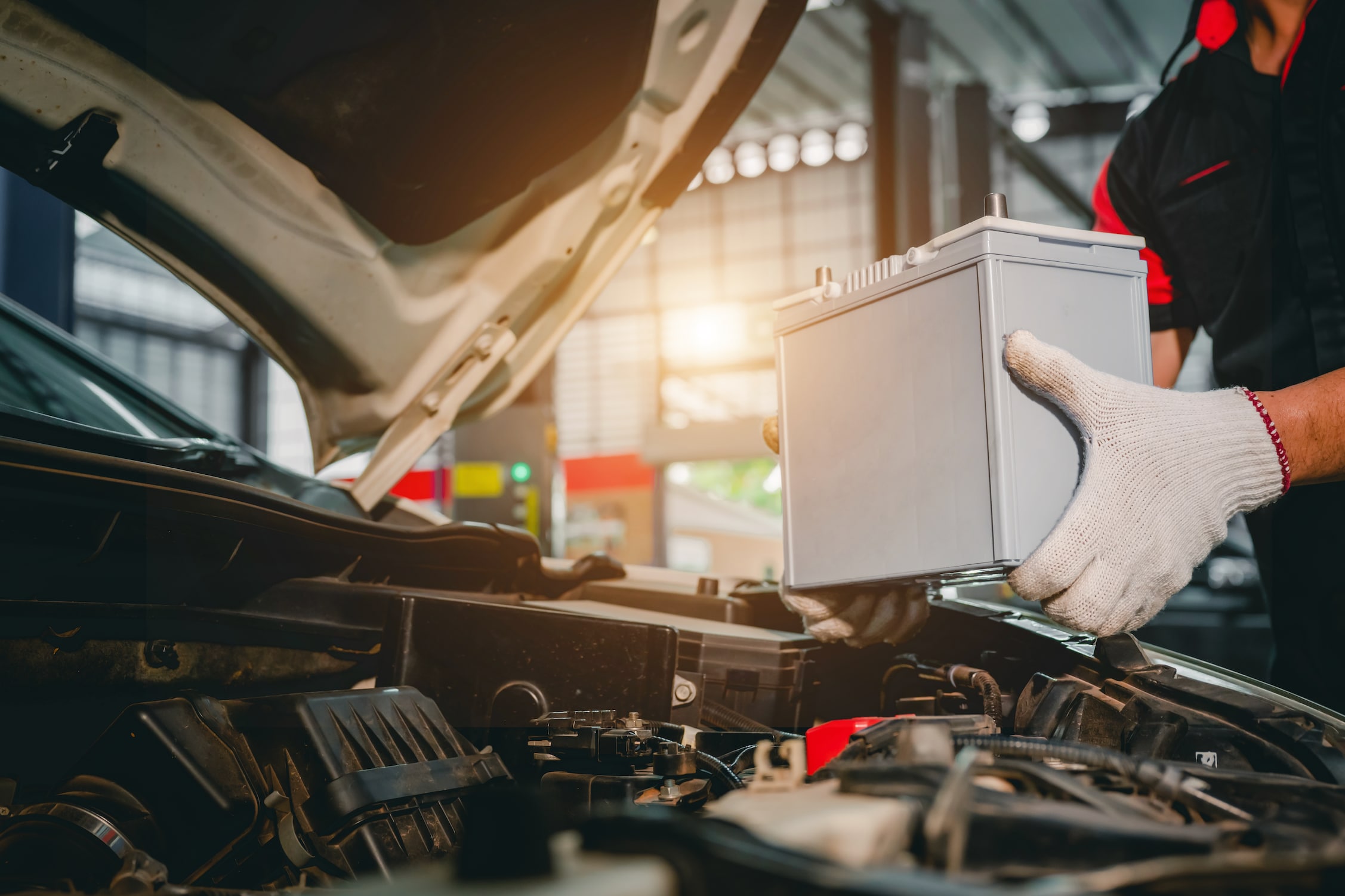 Benefits of replacing your car's battery
Your car battery is the thing that makes it go. Without it, you do not have a functioning car. Your vehicle's battery acts like its heart; it starts up its engine and keeps it alive! Your car also needs battery power to power all the electrical components in your vehicle. 
When should I get it?
You should get your battery usually replaced after three years. After four to five years, it is most likely that your car battery will not be functioning. If you see signs of weak engine start-up, it is most likely time to receive service on your battery. Our technicians will also look at your vehicle's crank and storage amps at every service appointment to check on your battery.
What is it?
Your car's battery is a critical component of a vehicle that will get it started and moving. When we service your battery, we test your car's charging and starting systems, clean your car's terminals and potentially replace your battery.
Why is it important?
Your vehicle will cease to move or start up without a car battery. It is a prerequisite for all vehicles. A battery replacement is also essential because it prevents issues such as your engine not starting. If your battery dies, you will need a jump start.
How do you know if you need it?
If your engine is cracking and won't start, that is a glaring sign that you will need a battery replacement. And if you find yourself jumping your car a lot, that is another sign that it is time to get your battery replaced.  
How long will it last?
A replaced brand-new battery will last up to three to four years.  
Why do this with us? 
By replacing your car battery, you will ultimately be provided with a new lease on life for your vehicle and thus will maximize its lifespan and yield high performance. At Westbury Jeep Chrysler Dodge Ram, we know your car and what functions need to be programmed. We have factory-trained technicians and factory tools specifically designed to test and diagnose your vehicle.