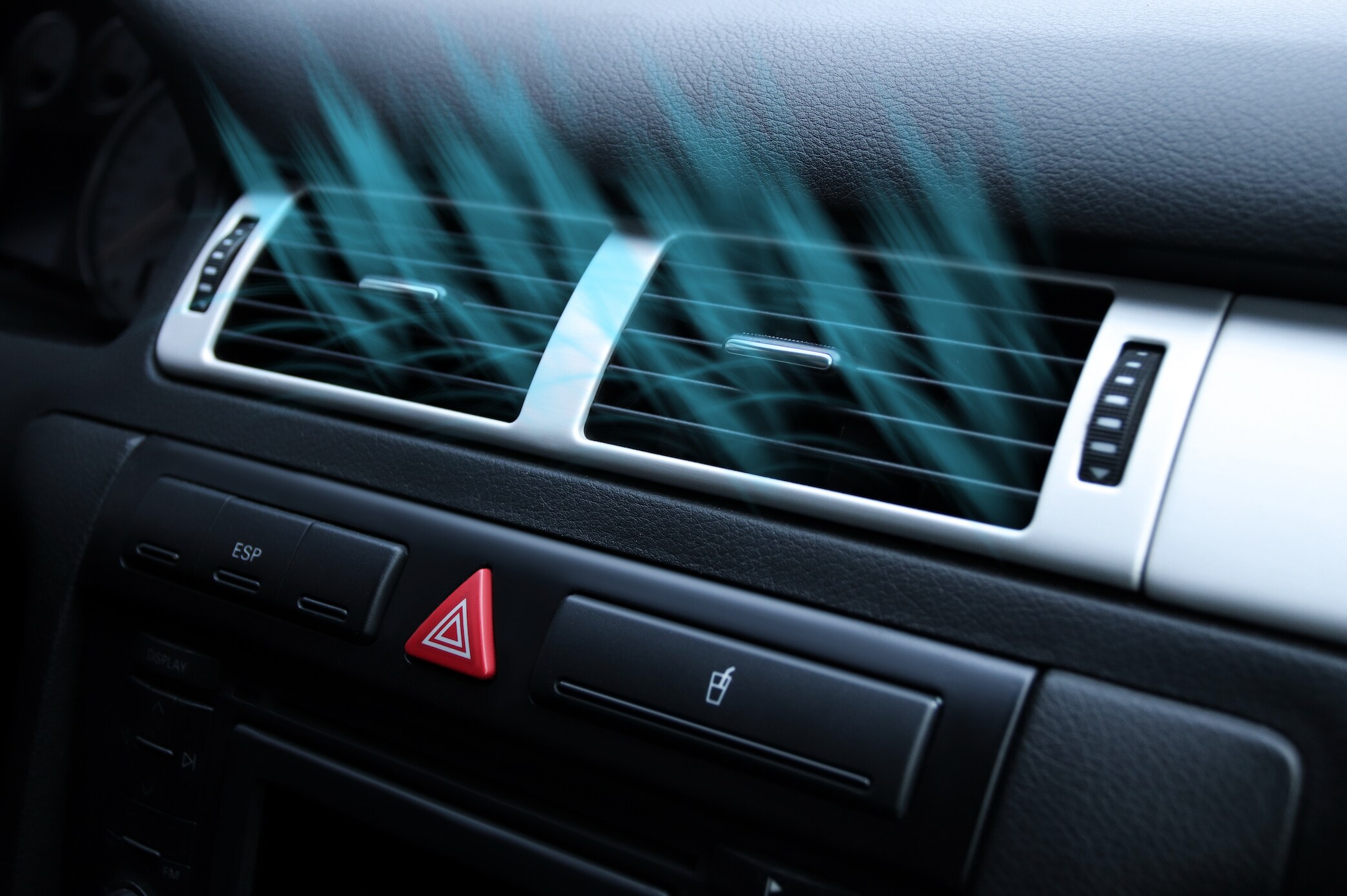 Benefits of repairing your A/C
You will find numerous benefits to getting your AC repaired. By repairing your car's AC unit, you will have a decreased chance of premature compression failure. Your lubricant levels and the proper refrigerant can be met easily. Desired internal temperature can easily be maintained as well. Additionally, a drive belt makes your car or truck's air conditioning compressor turn, which keeps the cooling refrigerant circulating through the system. When the car's belt is worn and potentially cracked or stretched, it can break or slip, which will cause the compressor to shut down the A/C.
 
When should I get it?
You should schedule service on your AC unit every year. You will first want to troubleshoot your AC system. You can do several things to ensure you will keep your car's A/C out of the repair shop. Here are the most basic. You should be checking the belt within your vehicle periodically. This is to ensure that it is in good shape. To locate the AC condenser within your car, look to the front of your radiator.
 
What is it?
The AC unit within your car releases cool, dry air due to manipulating refrigerant between a liquid and a gaseous state. When the air flows across cooling fins, it will remove heat from the refrigerant, circling through the condenser. Check the fins periodically to ensure they are clean and in good condition. 
Why is it important?
Without a working AC unit, there will be a lack of control of your car's temperature and engine. An AC unit keeps your vehicle's engine from overheating. When the drain works correctly, you'll see a good amount of water dripping onto the pavement under the car after you park. 
How do you know if you need it?
You will know you need to replace your AC unit if the car is no longer cooling and if there is a strange smell permeating throughout the vehicle. 
 
How long will it last?
While the AC unit can last for years, you should regularly get it inspected at least once a year. 
 
How often should I get it?
If you notice the air in your car isn't as cool as it once was, that should be enough of a sign for you to get the unit inspected. Additionally, suppose you have less air coming out of the vents. In that case, it might mean the air conditioner's evaporator is freezing, especially if it happens after driving for a while.
 
Why do this with us?
If you need Vehicle A/C service or repair on Long Island, just bring your car, truck, or SUV to the Westbury Jeep Chrysler Dodge Ram Service Center. Our factory certified technicians have the proper tools and knowledge to perform these valuable repairs.