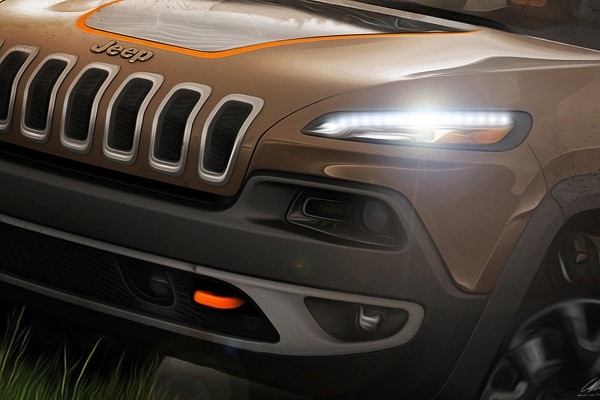 New Jeep brand vehicles, as many fans know, are available with a large array of special Mopar parts and accessories. Many Jeep vehicle owners really enjoy customizing their rides, and Mopar is happy to provide them with the equipment to do so. Often, Mopar debuts its own customized Jeep brand vehicles- one of which will make its way to the 2013 SEMA Show.
Joining this special Jeep brand model will be models from other Chrysler brands, including unique versions of the Ram 1500 pickup, the Chrysler 300 sedan and the Fiat 500L. Chrysler has released teaser sketches for all of these vehicles, but it has yet to offer any details.
In all, Chrysler states that it plans to bring 20 Mopar-edited vehicles to the show, including several SRT models. Company execs point out that these vehicles are important because they encourage and inspire Chrysler buyers to do their own customizations.
In short, Chrysler is planning somewhat of a takeover for this year's SEMA show. In addition to these vehicles, the company also plans to give attention to Jeep Performance Parts that have been created by the new Mopar Off-Road Division.
For more updates about these unique vehicles, be sure to stay tuned here with the Westbury Jeep Chrysler Dodge Ram blog following the upcoming 2013 SEMA Show. We'll be sure to provide you with the latest news from our convenient Westbury, NY location. We invite all Long Island, NY area drivers to check back with us often!