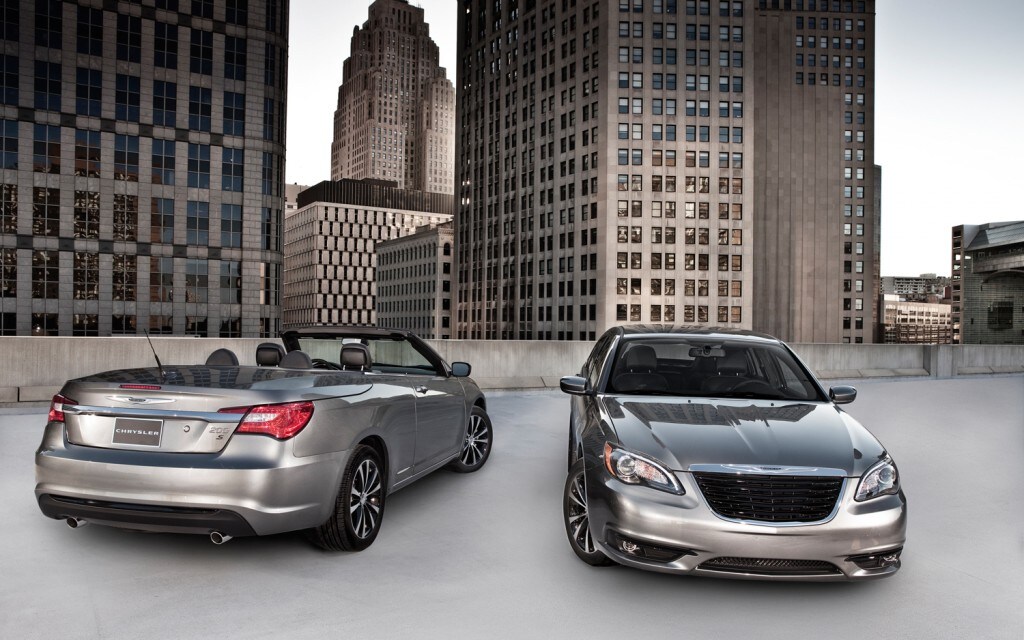 The Chrysler Group's version of a sporty yet luxury loaded 2013 Chrysler 200 returns for the 2nd year and high sales are anticipated at Long Island's #1 Westbury Jeep Chrysler Dodge Ram dealership. We specialize in all Chrysler Group vehicles roaming Long Island NY.
New Chrysler Inventory

Used Chrysler Inventory
After our customers take that initial 2013 Chrysler 200 test-drive, they are typically blown away with anticipation on a low rates that make options to buy or lease 2013 Chrysler 200 from us stress-free. 2013 Chrysler 200 Long island dealer shoppers are saying how the various auto plants agree the newest trending exterior color is not Red. However, trending now is the new exterior color choices of various shades of Brown, including the Cashmere Pearl Coat 2013 Chrysler 200 Long Island dealership customers can drive away by the days end. 2013 Chrysler 200 exterior color options total 9, with 3 interior color choices. There is a spectrum of comfortable soft-touch buttons, keyless entry, illuminated entry, LED Map light, state of the art multimedia with Navigation, and other cool hand-held device hookups for IPods, MP3 and any smart phone. Wait until Westbury Jeep Dodge Chrysler fans that come into this NY #1 Chrysler dealer always seem to lean toward cruising as they initiate a 2013 Chrysler 200 test-drive Long Island NY Chrysler 200 choose from the sedan or convertible.
Under the hood, the sporty 2013 Chrysler 200 allows owners to save some cash in their wallet, as Chrysler always keeps the fuel cost down and the power still pumping out! The many collaborations Chrysler can collaborate from today's technology to make things how they should be in cars, savings in fuel costs and solid safety.
Westbury Jeep VIP Group Service Center
Westbury Jeep Chrysler Dodge Ram Homepage
Long Island NY Mopar Parts & Accessory Ordering