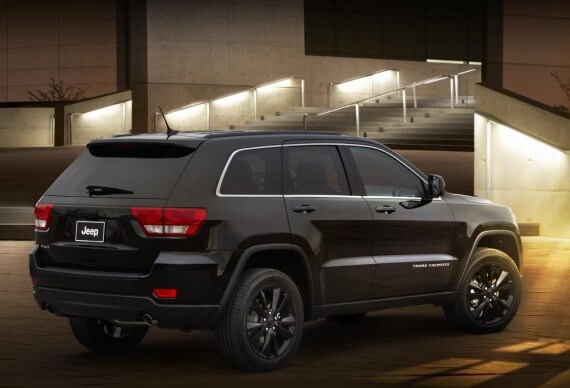 The reliable forces are extraordinary of an elegant #1 voted SUV Jeep Grand Cherokee bring huge incentives to our Westbury Jeep Chrysler Dodge Ram Jeep Grand Cherokee fans. Explore the luxury 2013 Jeep Grand Cherokee Sale on Long Island NY happening now.
Trusting a Jeep is human nature for an abundant of drivers from our areas in & around Long Island NY, spreading across the nation. After all, Westbury Jeep Chrysler Dodge is not just named again as having #1 Jeep sales in Long Island NY and the Northeast, yet also, #1 for Jeep Volume sales in the USA. The new 2013 Jeep Grand Cherokee Sale at our Long Island 2013 Jeep Grand Cherokee dealership is creating a lot of attention for customers searching an SUV that has high reputations in its stability, safety, reliability, luxury, state of the art media, and more price efficient than ever! The designers behind 2013 Jeep Grand Cherokee spec's admit their outcome was a proud success as they assured each person that is either driving or riding inside a new 2013 Jeep Grand Cherokee will be "wrapped in a safety blanket".
There is more safety added where necessary and new technology that have increased sales on our 2013 Jeep Grand Cherokee around Westbury Jeep Chrysler Dodge Ram. Our Long Island NY new Jeep Grand Cherokee dealership welcome you onsite to explore the finest Ny vehicle line-up, but also experience our 50+ year's n customer satisfaction and building rapports with new customers each day. 2013 Jeep Grand Cherokee trim-levels onboard at Westbury Jeep Chrysler Dodge #1 NY dealership include 2013 Jeep Grand Cherokee Laredo, Grand Cherokee Laredo X, Limited, Overland, Overland Summit, and the rapid force of our highest ranked fast ride of the new 2013 Jeep Grand Cherokee SRT8.
New Jeep Inventory
Used Jeep Inventory
Westbury Jeep VIP Group Service Center
Westbury Jeep Chrysler Dodge Ram Homepage
Long Island NY Mopar Parts & Accessory Ordering