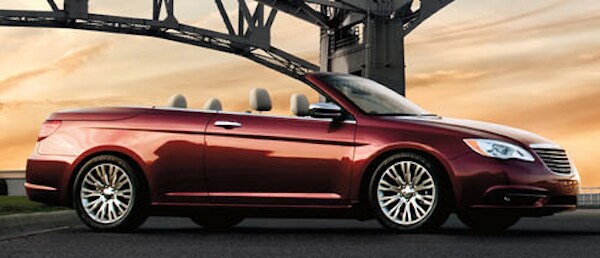 Job well done to our NY College graduates as we say congratulations and welcome you to our Long Island Chrysler College Grad Program Cash Bonus that goes from now to August. Cash in your Chrysler bonus at the #1 Westbury Jeep Chrysler Dodge Ram.
New Chrysler Inventory
Used Chrysler Inventory
Any College graduate that meets the "Cash bonus College Chrysler cash bonus" criteria can indulge in our already low-pricing options, and with extra cash to put as a down payment. Our educated team here at Westbury Jeep Chrysler Dodge Ram know what it's like to graduate from college only find there is an entire different world that some grad's may not be used to, which involves paying bills. That is why our sales team is here to take their Long Island NY College graduates and get them in a solid respected vehicle "without" the high monthly costs or overall purchasing costs. Imagine pulling up to your fresh new career in a fresh fine ride as that of the 2012 Chrysler 200! Being the new owner of a 2012 Chrysler 200 can provide graduates with extra incentive to get traveling to their already set place of employment, or rolling along NY highways seeking potential career locations.
Contact Westbury Jeep Chrysler Dodge Ram sales team today and schedule a 2012 Chrysler 200 test-drive at a #1 Chrysler dealership in the USA! There will be no-pressure and only expect nothing less than VIP treatment from customer service. Become an actual Westbury VIP member when getting a new Chrysler that provide the rewards of routine services to keep your new Chrysler running properly.
More Westbury Jeep Chrysler Dodge Ram Links:
https://www.westburyjeep.com/index.htm#
http://www.westburyjeepchryslerdodge.com/
https://www.westburyjeep.com/vipprogram.htm
https://www.westburyjeep.com/service/xtime.htm
http://www.moparonlineparts.com/