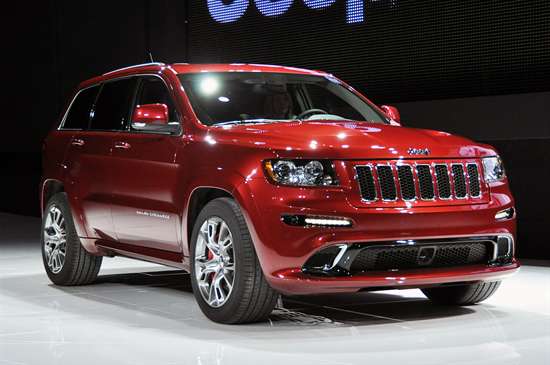 Enjoy starting spring behind the wheel of an intelligent top-awarded Jeep during the Westbury Jeep Chrysler Dodge Ram 2012 Jeep Grand Cherokee Long Island Sale. We offer a no pressure atmosphere with an abundance of 2012 Jeep Grand Cherokee inventory.
New Jeep Inventory
Used Jeep Inventory
Our massive 2012 Jeep Grand Cherokee sales are making The Chrysler Group LLC proud, as this company keeps the Jeep Grand Cherokee legend alive. The 2012 Jeep Grand Cherokee ranked #5 in its SUV class and brought more awards than any other SUV on US highways. 2012 Jeep Grand Cherokee drivers can now enter summer fun in style when purchasing one of our low-priced endeavoring 2012 Jeep Grand Cherokee. 2012 Jeep Grand Cherokee brings to Westbury VIP Auto Group's #1 NY Jeep dealership, its beams of brilliant colors to the large inventory of our beautiful Jeep Grand Cherokee model/years. The new Jeep dealer of Westbury Jeep VIP Group and 5-star dealership are proudly displaying their large line-up of the favored 2012 Jeep Grand Cherokee model/year. The new Jeep Grand Cherokee is loaded with elegant style, excellent driving performance, many interior high-tech features, and other conveniences that drivers are searching for that provides strength in being a safer convenient form of transportation.
2012 Jeep Grand Cherokee is getting more Long Island NY drivers out to enjoy the deals for these beautifully loaded SUV at our "Long Island voted #1 Jeep Long Island dealerships". There are five available trim levels for the new Jeep Grand Cherokee that include the Base Laredo, Laredo X, Limited, Overland & Overland Summit. Contact the USA #1 Jeep volume dealership today and take a spin in our new 2012 Jeep Grand Cherokee, go ahead and open that sunroof, as all passengers enjoy spectacular views from the panoramic sunroof.
www.grandcherokeelongisland.net
https://www.westburyjeep.com/used-jeep-grand-cherokee-long-island.htm
Video Link:
http://www.youtube.com/watch?v=2hL5T67fKaw