WESTBURY JEEP PROUDLY OFFERS 43 BAYS FOR SERVICE, EXTENDED SERVICE HOURS (PAST MIDNIGHT MONDAY-FRIDAY, AND UNTIL 6PM ON SATURDAYS!!)
Need a tire rotation? Are your brakes ready for replacement? How about an oil change and coolant flush? You've come to the right place! The Westbury Jeep Chrysler Dodge service staff is expertly trained in the Chrysler, Dodge and Jeep brands and is eager to take on whatever service your vehicle may require.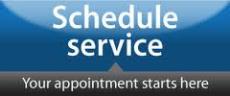 At Westbury JCD our car repair experts will fix your vehicle to industry standards. With a thorough knowledge of Dodge, Chrysler, Ram and Jeep vehicles service and years of experience, you can depend on our service department. We offer monthly service specials for customers to save big on automobile repairs. Let us do the job right the first time. We know how much you depend on your car, truck or SUV. Our mechanics consistently provide customers with high quality auto repairs and advise them on any future issues their car may have before it becomes a major problem.
If you are planning on making a car repair yourself, Westbury JCD has a stocked parts inventory, check our

it has all of the parts and accessories you need, and we'll ship direct to you!!

To set up your service appointment call  516-333-2666 or schedule online

Once received, we will contact you to confirm your appointment time and ask any remaining questions related to your vehicle.